Ethan and John
Grobes – September 14, 2019
Enjoy our hot new update :)
And more vids with both our Exclusives Ethan and John will be produced soon.
Claudio
Grobes – September 11, 2019
We shot with him today. Claudio Medina.
John Thomas
Grobes – August 20, 2019
Our Exclusive John Thomas has always been muscular but now he has turned into a real muscle beast! He is so fucking hot!
We are currently shooting with him and the footage looks fantastic.
Rhyheim
Grobes – July 27, 2019
We just released a little photoset of Rhyheim. Please enjoy it.
Rafael Ferreira
Grobes – July 20, 2019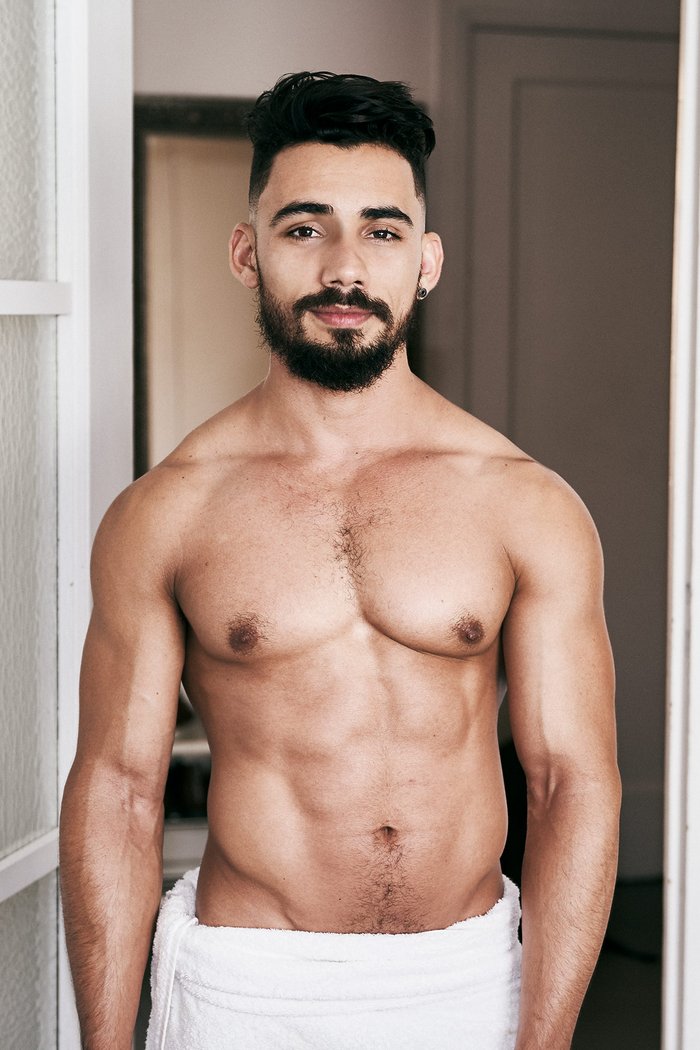 I really like this little muscle guy.
Next video with him coming soon.
Flower Boys
Grobes – July 18, 2019
Funny coincidence: Raphael Moretti and Rafael Ferreira came to a shoot. Tim assisted.
We all had shirts with a floral design, even myself.
Wade Wolfgar
Grobes – July 16, 2019
Handsome, isn't he?
He is in the U.S. while we are in Europe but try to bring him back this year for more shoots.
Bonus: Ethan fucks Leander
Grobes – July 07, 2019
I promised bonus scenes and here is the first one.
Our servers might have been down for a couple hours recently but we never stop shooting and bringing the hottest, biggest massive cocks on this planet! Our French mammoth cock Ethan Metz breeds the sexy redhead Brit Leander. Huge cock for a lucky tight hole.
And not just some 3 minute clip. It's a full 20 minutes video for our members' streaming pleasure. Just login to see all.
Enjoy!
BTS
Grobes – July 05, 2019
When the boys do this before we even start shooting, I know it will be good.
Hot Timtales Newcomer Wade Wolfgar and power bottom Oscar Marin are up next.
Their official scene will be released in a few hours.
For now enjoy a little behind the scenes.
Weekend Bonus
Grobes – July 03, 2019
He will be the Top in your bonus video at the weekend: Ethan Metz
Login problem last night
Grobes – July 03, 2019
So, once again: We apologize for the login problem that everyone had in the last few hours!
After a night without sleep we were able to fix it and you can login again. I also delayed the Tuesday update until we had a solution for the problem.
Now I just released "Vicman fucks Rafael Ferreira". Really nice video shot on Tim's terace under blue sky. Members can access now without a problem.
And of course there will be presents to compensate you for the inconvenience. There are not one but two bonus scenes in this "backstage" area to be released soon. The first will come at the next weekend, Saturday/Sunday. The Friday update will be released Friday night as always. The bonus scenes are extra releases.
Please enjoy the Tuesday update although I techically released it on Wednesday morning.
Yours
Grobes
Thank you for your patience
Grobes – July 03, 2019
Many members are experiencing login problems right now. Our sincere apologies for that!!
We are trying to fix it asap.
Thank you for your patience!