Devon Lebron
Grobes – May 24, 2018
Just can't get enough of this cock.....
Alex Roman
Grobes – May 17, 2018
Our new Exclusive Alex Roman will get fucked bareback by Devon Lebron in tomorrow's update, so stay tuned.
Ridder Rivera
Grobes – May 13, 2018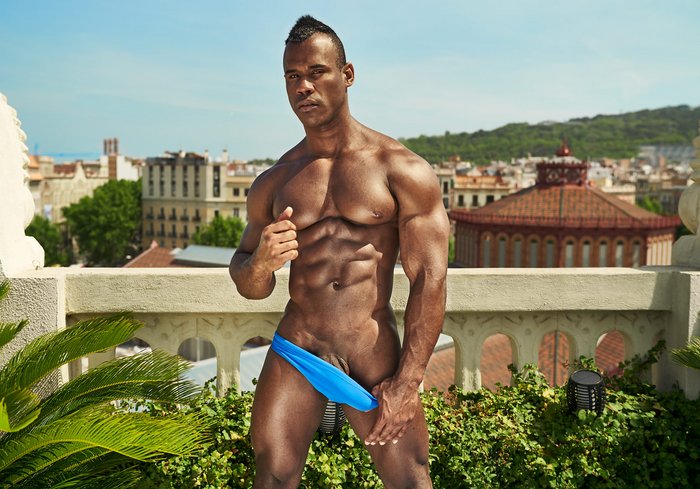 Our most muscular Timtales Man Ridder Rivera on our terrace.
New Timtales Exclusive
Grobes – May 03, 2018
We would like to introduce a new Timtales Man that we signed as Exclusive right after his first shoot. Alex Roman, an Italian living in London. His first video with Tim is coming up on Friday.
Eduardo Picasso...
Grobes – April 27, 2018
...was in Barcelona and we shot some nice photos with him.
Latest shoot
Grobes – April 23, 2018
We do many shoots at the moment to keep the fresh stuff coming for you.
Today: Vadim Romanov and Timtales Exclusive Caleb King.
We shot today...
Grobes – April 21, 2018
...a new video with Eduardo Picasso. He met sexy newcomer Lukas Daken for a hot fuck on our terrace.
Chilling....
Grobes – April 19, 2018
...after a hard bareback 3 some: Caleb King, Koldo Goran and Franklin Acevedo.
Watch out for the double penetration!
Next Friday
Adam and louis
Grobes – March 22, 2018
Two of our most beautiful hunks are coming up tomorrow for you to watch.
Adam Sahar and louis Ricaute.
Stay tuned.
We just shot...
Grobes – February 28, 2018
...Ridder Rivera with Andy Star.
It's coming soon.
Adam Sahar
Grobes – February 09, 2018
Best friends: Timtales Exclusive Adam Sahar and our Bullterrier Jackie.
Tim comes soon
Grobes – January 31, 2018
Our next update is a really nice Tim movie. His shoot with our new sweet César Paulino turned out perfect. Real sensuality, I didn't have to say a word of direction, the positive flow simply happened between these two.
You should totally not miss that video on Friday.