More Jonas
Grobes – August 15, 2020
Had another photo of Jonas I wanted to share...;)
Jonas
Grobes – August 14, 2020
Our new Timtales Man Jonas.
I'm in love ;)
Vladimir Bonus
Grobes – August 12, 2020
Many of you cannot travel, so I thought one more little bonus scene is in order.
Wanna see sexy blond Russian Vladimir Stark as a Top?
Login to the members area and enjoy!
Cutie loves cock
Grobes – August 08, 2020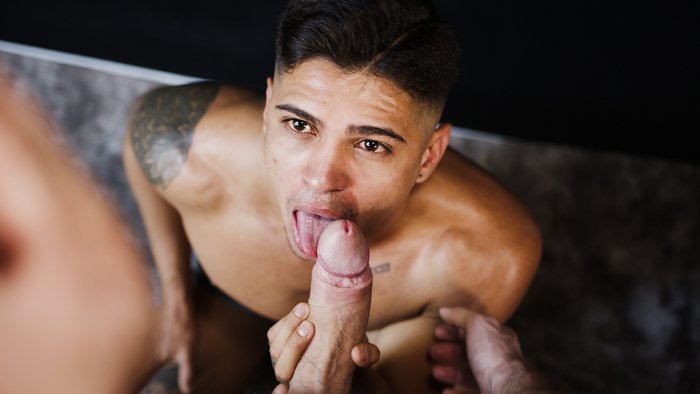 Coming up in one of the next updates: This cutie from Brazil. Name is Yago.
Bonus
Grobes – July 25, 2020
Dear Members,
some of you will have noticed some glitches on the site.
We are actually updating our server, which will finally lead to faster downloads and a more fluid site experience.
But on the way to that there are also bugs that we eliminate one by one. The problem when streaming through Apple TV is one of them. We are working on it.
We offer our apologies but much better we offer some little bonus scenes to make up for the inconvenience.
This is the first, AntonPJ and GanyMeat having fun on the fuck mattress.
Full video in the members area.
Sir Peter
Grobes – July 24, 2020
We shot 2 new videos with hunky Sir Peter.
The first one will be released shortly.
Shoot today
Grobes – July 18, 2020
We just shot amazing new material with newcomer Diego Mattos and Saverio.
Coming out soon.
Latest update reuploaded
Grobes – July 15, 2020
Hi Guys
I re-uploaded the videos for the latest update Marco-Oliver because of a grading issue.
If you have downloaded it in the first few hours after release you might want to download this newer version. It looks better.
As always, there are 4 different resolutions available. 1280x720 is a good compromise between filesize and video quality.
And: There are bonus videos coming soon here in the backstage area. So stay tuned.
Saturday Bonus Scene
Grobes – April 17, 2020
We know many of you have to stay at home and will be happy about some extra entertainment.
So we have a little bonus cocksucking scene for you.
Sir Peter gets his huge dick sucked by Guido Plaza.
Members find the full video in the members area. Enjoy!
Claudio Medina...
Grobes – April 01, 2020
...during a short break.
Isn't he cute :)