Bonus Video: Carl barebacks Antonio
Grobes – January 05, 2017
Sorry for the downtime. Here´s a little something for you.
Login the members area to see the full video.
Server Maintenance
Grobes – January 04, 2017
Dear Members
Tomorrow we have to do some server maintenance and the site will temporarily be down. We'd like apologize for that in advance.
When the site comes up again you will find a Bonus Video to stream here in the Backstage as a little compensation :)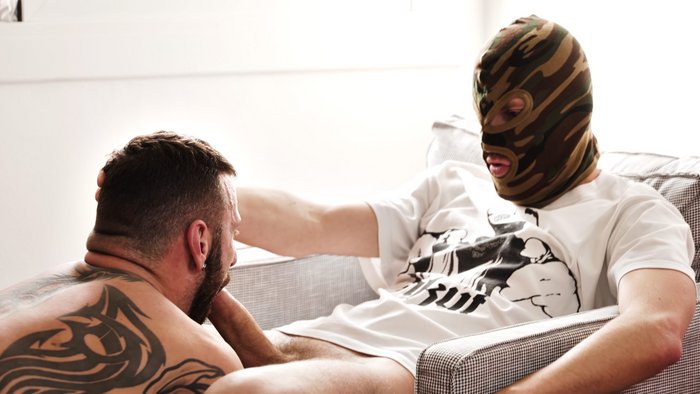 Happy New Year !!
Tim – December 31, 2016
We would like to say thank you to each and everyone of you.
Thanks for supporting Timtales.com with your membership and we
hope you will like all videos coming in 2017 as much as you liked
the ones in 2016 !
Hugs and Kisses
Found my new favourite shop :-)
Tim – December 30, 2016
A friend saw this while walking around Barcelona so we decided to take a pic of it.
Merry Xmas
Tim – December 24, 2016
Wish all of you wonderful Christmas days.
You will definitely not get bored because we have some hot videos of you over the next few days.
Nextgaything
Tim – December 19, 2016
Looking for a Christmas gift or wanna give yourself a little treat? Then check out NextGayThing and find the right package for you
Link:
bit.ly/TimKrugerXXX
Nice Surprise!
Tim – December 19, 2016
I didnt plan on having a christmas tree this year but when i came back from my berlin trip i found a big tree in my living room. A friend bought and decorated it while i was away what a great surprise.
2 Updates per week on Timtales
Grobes – December 17, 2016
Dear Members
Since 3 months we release 2 Updates per week on Timtales. I was a bit careful to officially announce that because 2 weekly Updates are quite a challenge for a small company. But after those last months i feel confident enough to make those 2 Updates an official site promise. We are practically filming all the time.
The Updates will come on tuesday and (as a change to what you were used in all these years) on friday.
So, the thursday Update will just come a little bit later, friday afternoon or so.
P.S.: Check our new photoset. Devon Lebron
P.P.S.: No, the cock is not morphed ;-) Our men don´t need morphing, they are simply huge.
Berlin trip !
Tim – December 16, 2016
Just a short Berlin trip to see some friends and enjoy the christmas markets and some Glühwein (hot red wine)
Jonathan
Tim – December 10, 2016
Sharing a photo of our sexy exclusive Jonathan.