Tomorrow
November 20, 2017
Caio Veyron is back in our tomorrow's update.

Get it tuesday evening.
Shoots
November 20, 2017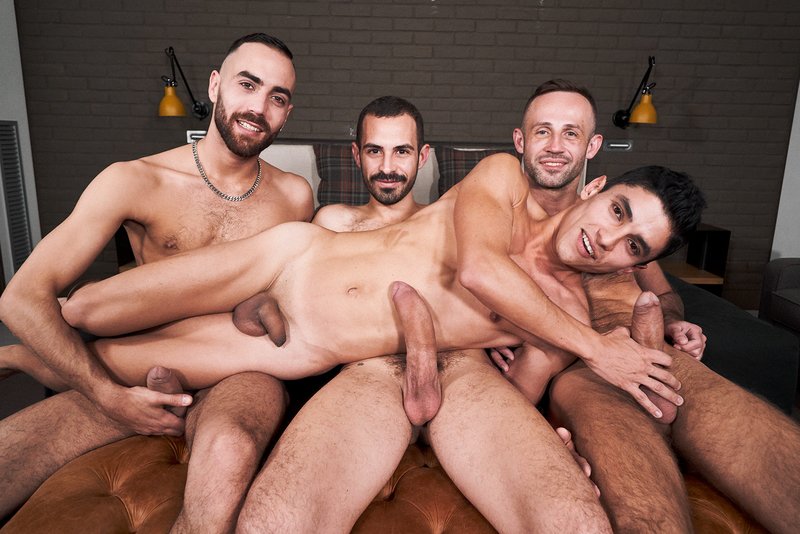 Hi guys, we are shooting almost every day at the moment. There is so much hot stuff to come in the next weeks. Like this one: A foursome with Joaquin Santana, including Joaquin's first double penetration with really big cocks..
One of our next updates...
November 08, 2017
Just a little snapshot of one of our next update.

I have some really hot stuff coming for you til the end of the year.
Next Friday Update
October 04, 2017
Don´t miss it on Friday! ;-)
Henrik Sommer
October 02, 2017
Just wanted to share this picture with you...
Coming soon
October 01, 2017
Just a little preview here for a very hot update that you will find here soon.

Henrik Sommer is back! And he comes together with Caio Veyron!
Weekend Wanking
August 05, 2017
Barcelona is so hot these days that the best you can do is getting naked.
Tuesday release
July 19, 2017
Sorry for the delay with the latest release. The tuesday update finally arrived on wednesday.

The reason was a technical issue that I could not solve last night. After some sleep everything went easier :)

So, here we go with Timtales newcomer Patrick Grau and Exclusive Jonathan Miranda.
Soon on Timtales !
July 15, 2017
just wanna show you a little preview of a video we shot recently with a new hot hunk.
I´m sure you will love him :-)
New Shoot
June 28, 2017
Today we had Andy Star and Vadim as guest and shot a hot video for you. soon here on Timtales.com