Gym Done!
April 14, 2016
Just finished my Gym and now i´m hungry.
Anybody wanna come over and cook me some food? :o)
Stretched to the maxxxx
April 14, 2016
Check out our newest update with Eduardo stretches Ian Torres hole to the maximum.
Eduardo will be visiting us tomorrow again so we will film new stuff with him for you ofcourse!
Hugh Hunter
April 12, 2016
Pornstar Hugh Hunter is visiting from the USA so we took the chance to meet him and shoot some stuff with him.
Birthday Party
April 10, 2016
and here´s another pic from the party
Studio54 Birthday Party
April 10, 2016
I´m just back from a trip to Berlin because a good friend celebrated his birthday and the theme was Studio54
what you say about my outfit? :o)
before and after the Porn Shoot :o)
April 03, 2016
just two photos i did today at the Shoot.
Ian Torres and the huge cocks
April 03, 2016
Today we shot a hot threesome with sexy bottom Ian Torres, our superhung new stud Eduardo and .......Me :o)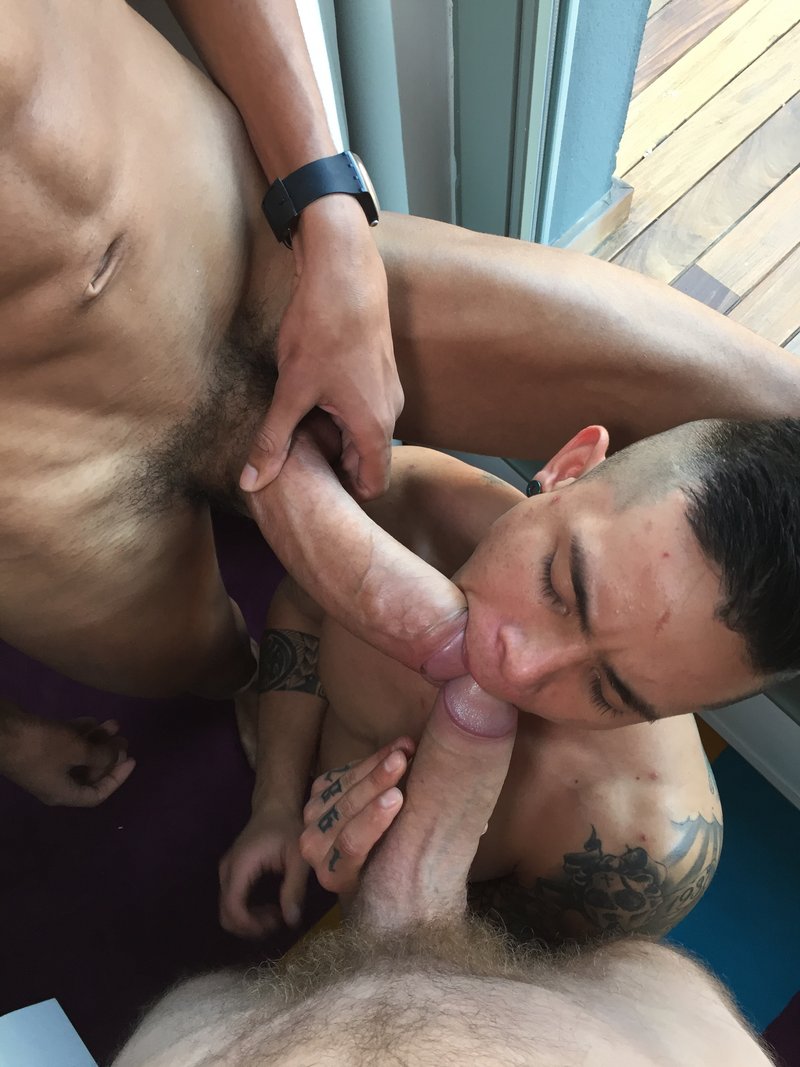 Fun Easter !
March 30, 2016
had such fun time at Easter. Here in Barcelona we had the Circuit Easter Festival and i went out with some of my friends. Such a great time we had. But now back to work :o)
Big Cock Threesome
March 22, 2016
Antonio Miracle had to take care of 2 very big cock today!
Do you think he managed to take them both?
Soon here on Timtales.com
Soon on Timtales.com
March 15, 2016
Recently shot with this french tattooboy and you will see is very soon i think :o)